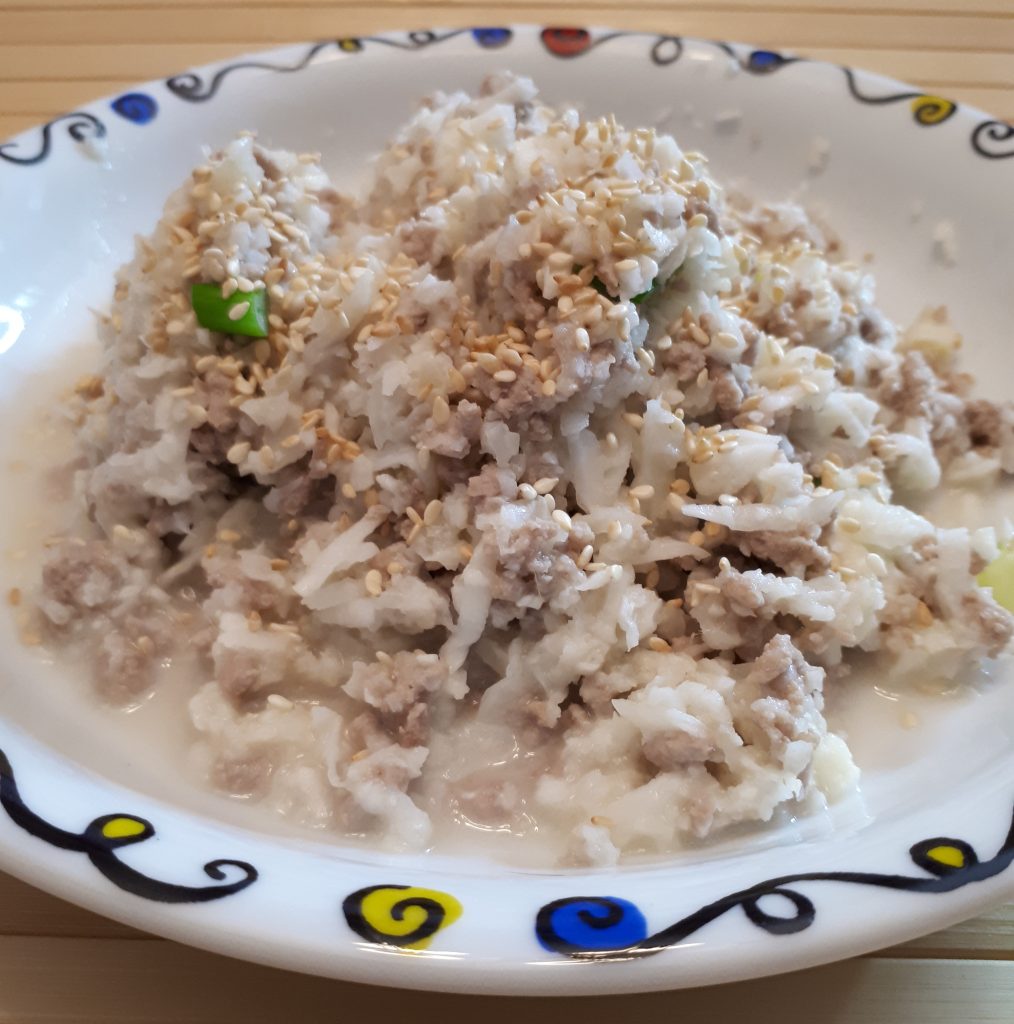 Believe me, I don't love coconut. I barely even like it. And yet, I make and LOVE this recipe right here. And there's cauliflower rice in there, so you know it's good for you!
If anything, going mainly paleo some years ago kind of forced me to go outside my comfort zone because it meant bye bye bread, pasta, rice, and potatoes! I needed help.
Still, I almost never tried this one, because of my aversion to coconut. Although, to be completely honest, I don't think I ever tasted FRESH coconut flesh. Well, I do have a memory of my babysitter (I might have been 4 or 5) trying to feed me coconut and I HATED it. Like, legit coconut from one she had cracked open.
Still, anything that tastes or smell too much like coconut makes me feel queasy. And by the way, do ALL sunscreen have to smell like damn coconut? REALLY????
Ahem… sorry 'bout that!
All of this to say that you don't need to like coconut to appreciate this recipe. There are enough other flavors in there to drown it out (I imagine). There's the fish sauce… it can seem weird, but I swear it doesn't taste fishy either. Except I like fish, so I guess I wouldn't mind if it did.
This is another recipe I didn't come up on my own. You can find it HERE.
If I look at the nutritional values they added to their post, I would believe this means this recipe is meant for two portions. I always make four myself, but that truly is up to you. At barely 1300 calories per day, if I don't want to use them all up in a single meal, I have to make choices!
See you next week…