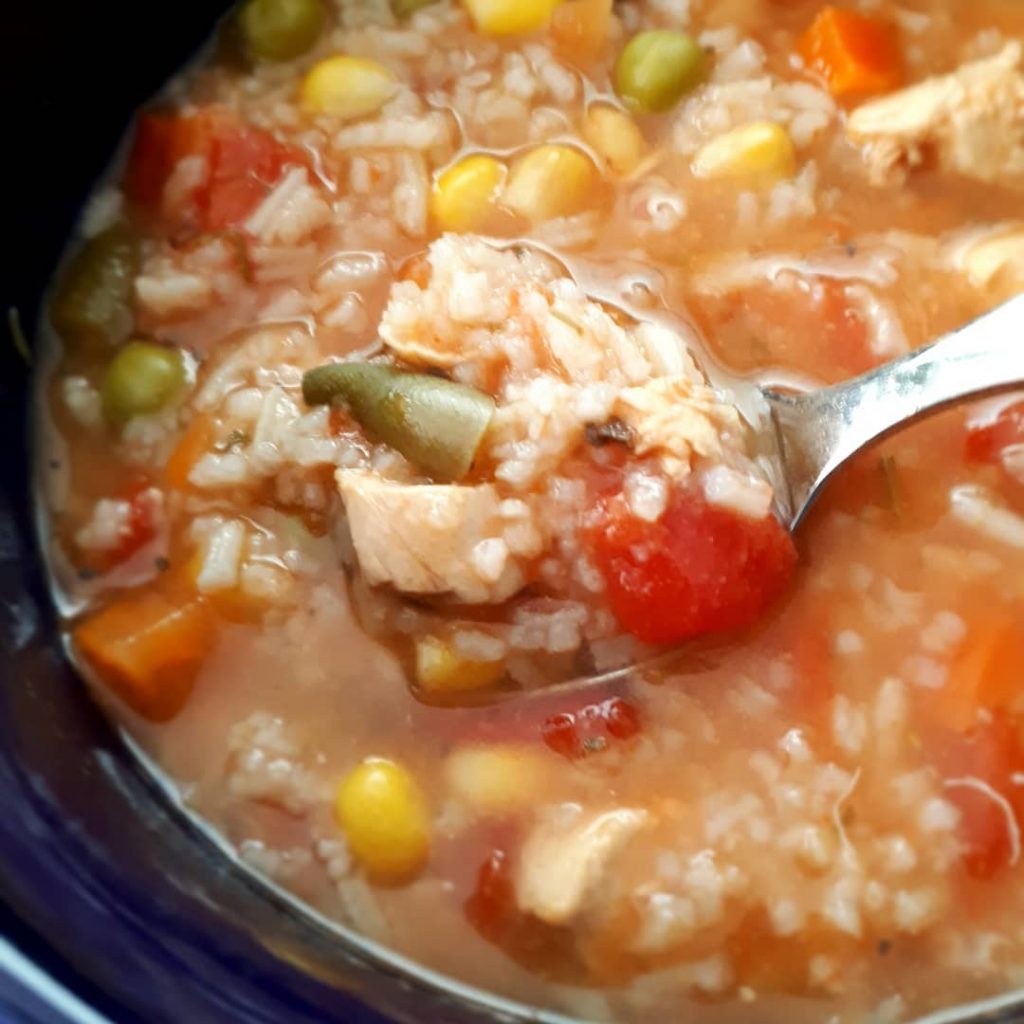 Chicken and rice soup has to be one of my favorite kinds. The thing with rice is that it ups the count of carbs. Not everybody cares, I know, but I do. (sometimes)
So instead of using rice, I use "riced" cauliflower instead. Which kind of means that, once it's done, what you get is a chicken and vegetable soup. But the cauliflower rice kind of tricks your brain into thinking you're having the real thing.
Brains are dumb, sometimes.
This recipe is totally mine, so I can share it directly here. As you'll see, it's pretty easy to do and, well… I think it tastes great!
INGREDIENTS
(I use the "no salt added" version of the ingredients when possible.)
• 2 x 900ml containers of chicken stock
• 1 540ml can of Diced Tomatoes
• 3 cups of mixed vegetables
• 1 cauliflower, riced. (About 4 cups)
• 2 chicken breasts, diced. (400-450g)
• 1-2 Tbsp of Italian Seasoning
• 1-2 Tbsp of Tamari sauce
• Sriracha sauce, to taste. (or not)

INSTRUCTIONS
1. Put everything together in a pot and bring to a boil.
2. Reduce heat to medium and let it simmer for 1 to 2 hours (the longer the better).
3. Eat up! (Careful, it's hot!)