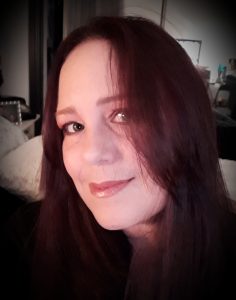 No, I didn't stop writing. No, I didn't stop making videos (or eating, for that matter). And not, I haven't stopped living either.
In case you were wondering, that is.
What I had to stop doing though is publish new stories as I try to work on my novel. And by that, I mean to go through changes my editor suggested, and then I gotta write the whole thing again.
As far as videos go, I can't edit right now because I need my Photoshop AND the operating system on my computer is now too old to operate Photoshop CC – because apparently, Adobe works hand in hand with Apple and their system doesn't work anymore on my old one. Because you see, Apple likes to make their operating systems not work on older machines, which means you gotta buy a new one.
Yeah, that's not happening. Well, what I mean is that I'm not buying an other Mac anytime soon.
Am I frustrated? You bet, I am. Mostly, I'm miffed to not be able to afford Apple products anymore, even when they do that kind of stuff. Mostly because I understand how Macs work. When something goes awry, I usually manage to find the problem and fix it. On a PC, I often struggle to find the smallest things. And I feel dumb as shit.
But that's beside the point…
The good news is that not even a week before Photoshop let me down, I had decided to get myself another computer because I KNEW trouble was brewing. It's been super slow and temperamental for a while now. Actually, my brother is helping me out with this, giving me (!) his "old" computer and adding stuff to it to make sure it's powerful enough and works nicely.
And no, it's not a Mac. And you know what? I'm okay with that. I mean, I've known for a while that not being able to upgrade the system (without buying a new machine) meant stuff would stop working. And I'm there now and I don't have a choice to "lower" my standards. (Not dissing PCs here, I just mean lower monetarily. 'Cause that new computer is gonna be hella cheaper than buying a damn Mac.)
I'll still keep my Mac, though. I mean, I have a couple of software I can still use sometimes. Even though I don't think I'll be able to do much more than listen to my music. Even surfing the web is a hassle now (I am writing this with the help of the laptop I inherited from my father.)
Why don't I use that to make videos and stuff? Not powerful enough. It's fine for browsing the web, writing, and streaming videos, but that's about it.
Anyway, this is the reason I'm kind of silent these days. I've had other troubles, but I'll probably talk about that when I get to upload my June weigh-in. I mean, I've weighed myself on the 15th, but since I can't really post it (not the way I want to), you might not even get to know before July!
I KNOW!!!!
There's this, and then there's personal stuff. My health has been okay, with some ups and some downs, but the biggest thing as of yet has to be that I took the decision to sell my condo.
What that implies is that I need to work a bit on it, make some things better. So that right there is taking some time away from everything else. Then there's gonna be the finding of another home, the buying again, the moving… the adaptation to this new life I'm signing up for.
So this is what's going on right now: A lot of things, and some more important than others. I still intend on doing those things I want to do, like the filming and posting, and the writing. I guess I just won't be as "regular" as I have been.
Getting that new computer will certainly help, but until I do, you get to go and rewatch the old ones, or browse through the other blog posts I have on this very website. Or, if you are so inclined, you can go and follow me on Instagram or Facebook, or even Twitter. Another solution is to sign up on here to get notified when I post new stuff, would it be a video, a blog post, or even a short story.
Anyway, that's all I have to say right now. I'll go film myself as I bake some muffins. Or work on those floors so they look brand spankin' new!
Hope to see you again next time!