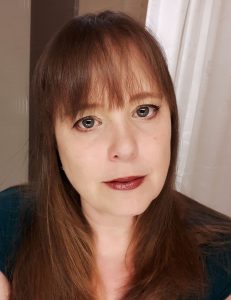 According to my late father, I could write at three years old. Which, maybe, means I was almost four and could scribble my name and some other letters I found pretty. Since I can't ask him to clarify, I'll just run with it.
I've been writing since I was three years old.
Makes me feel special… even if it's some kind of lie. What I know is true is that I've always loved to read, and even write. I was one of those kids who would be looking forward to writing essays in school. Those were my jam!
Now, forty-something years later (I'm a lady), that love is still very much alive. Between then and now, I've been a responsible adult, I've worked and haven't written all that much. Still managed to send in a short story and win first prize in the Voir magazine's annual short story contest many, many years ago. In French, too.
Now that I don't work anymore (health trouble), I have more time to dedicate to writing. And I've done it, delved in the world of fanfiction, which helped me a whole lot make my English writing much better. Well… I think it did.
I feel ready to write my own stories, with my own characters.  If you're into that sort of things, just go and take a look in the "Short Stories" post category on this very site.
While you do that, I'll work some more on that next novel I intend to try and publish… wouldn't that be neat?
If you like my stuff and would like to know whatever is happening with my writing, just hit that subscribe button. I promise not to hassle you with countless emails.