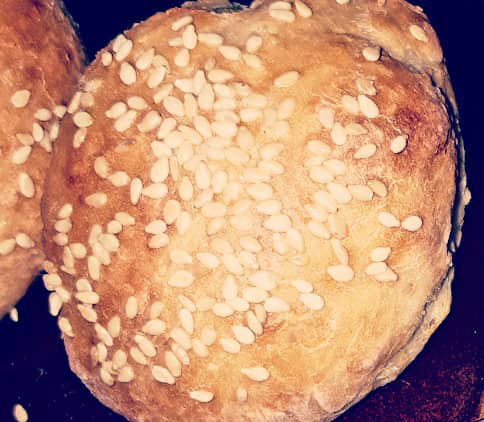 I have to admit that the first recipe I'm sharing is not mine. I STOLE it on the Internet!
Well… it may be so, but at least the video I made is mine. There's my face in it and everything. I know, it's not necessarily the best of arguments, but it's the only one I got.
One thing is sure: If I'm sharing the video on here, I'll be sending you to the original recipe, if only to give back to Cesar what's his. (I say Cesar, it could be George or Mathilda… I don't know who came up with this recipe, okay?)
On top of that, I wouldn't feel right not telling you how I didn't even find that recipe myself. It was some friends of mine, who are very much into the Weight Watchers system, who shared it and I just… fell in love with it.
I try not to make it too often since it still is bread and I try to avoid "classic flours" as much as possible. But if you're counting calories, as I myself do, I really think it's a great recipe to have handy.
You can find the original recipe HERE. (Mine is slightly different, if you watch my video you'll see how I don't use the "everything-bagel" flavoring they use. Also, I make "rolls" instead of bagel and just put sesame seeds on them.)